Many things in life aren't urgent--they are simply important. But because they aren't urgent, we have to make deliberate decisions to take action in a timely manner before what was simply important becomes a crisis due to inattention.

Your Toyota's long-term health is like that.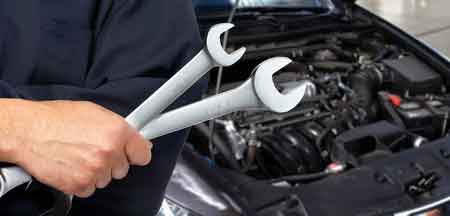 One of the most important to the Toyota, Lexus, Scion vehicle owner is the 30K Service.
This is because the 30K Service is required by Toyota to keep your warranty intact.
The dealer is within their rights to deny a warranty failure if the 30K Service was not done within a reasonable time frame of the mileage interval that it is due.

While manufacturer scheduled maintenance may be essential as part of your manufacturer's warranty, that does not mean the dealership must perform the routine maintenance, though they like to really make it appear this way. Your manufacturer's warranty will continue to be intact so long as you have the service carried out by a certified auto repair specialist.

As ASE certified independent Toyota specialists, we provide a comfortable alternative to the Dealer. Your Toyotas will be serviced with an unusual level of personal concern and professionalism by specialists that service and repair Toyotas, Lexus, & Scions exclusively.

These mileage-based services involve inspecting your vehicle in order to anticipate whether repairs may soon be needed, and preemptively replacing various fluids and tune related components in order to maintain your vehicle's long-term health, performance, and reliability. The timely maintenance you give to your car can enable it to give you years of pleasant, reliable service.

You really should pay attention to your factory routine maintenance schedule for a number of significant reasons:

Your manufacturer's warranty may well be determined by it. Some manufacturers place such importance on 30/60/90K servicing that by not following the schedule could void your vehicle manufacturer's warranty.

It may protect against small problems from becoming big ones. Regular routine maintenance can determine potential problems early on just before they result in a break down or damage other parts, helping you save potentially 1000s of dollars in the future.

It may extend the life span of your vehicle. Regular routine maintenance doesn't only keep your vehicle working; it keeps it working efficiently, which means a lot more miles over its life time.

It will help maintain your vehicle's value. Should you ever sell your vehicle, you will sell it for much more if it has been properly maintained.

Call us today 503-408-6385